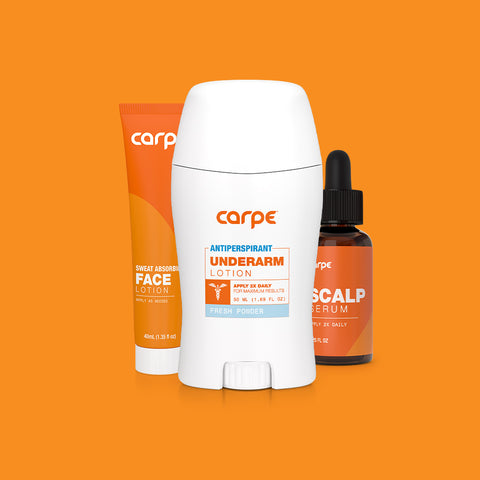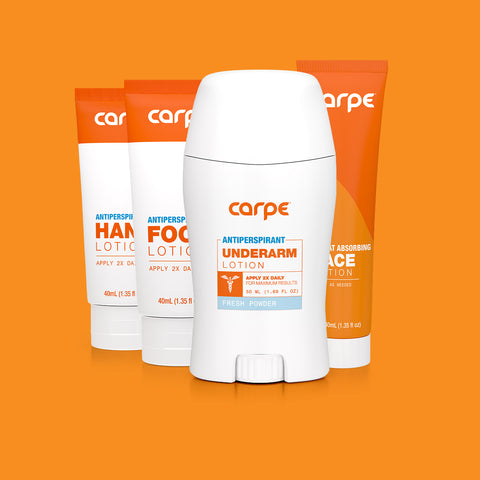 Head-to-Toe
In Stock.
This package has you covered...from head to toe.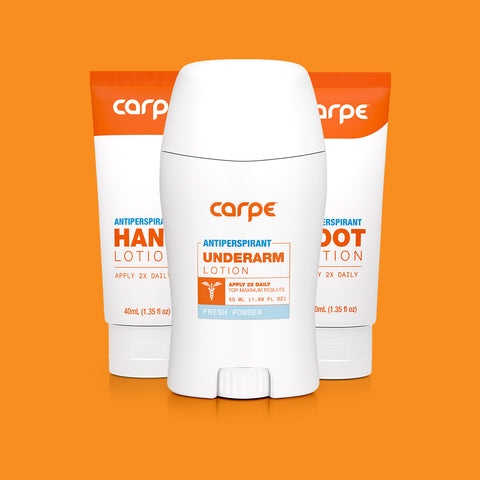 Hand, Foot & Underarm
In Stock.
Our most popular, dermatologist recommended, items in one easy to buy bundle.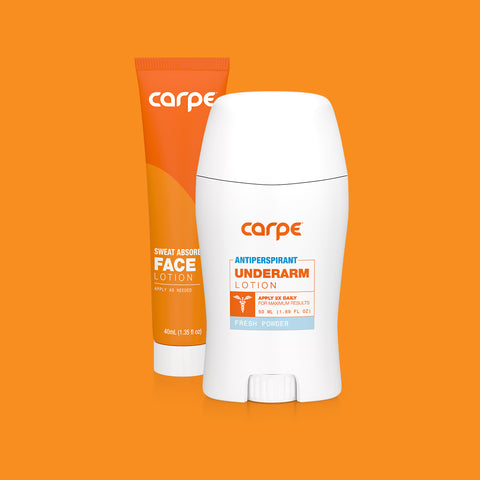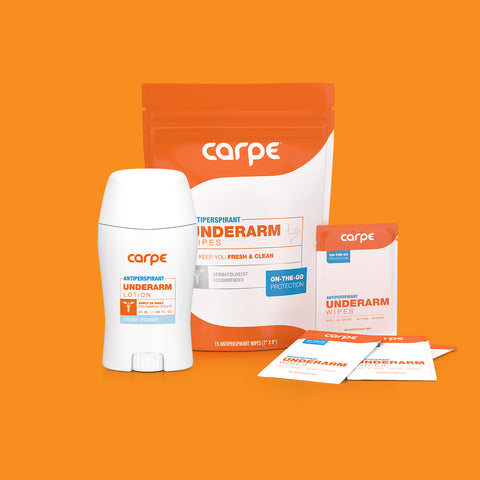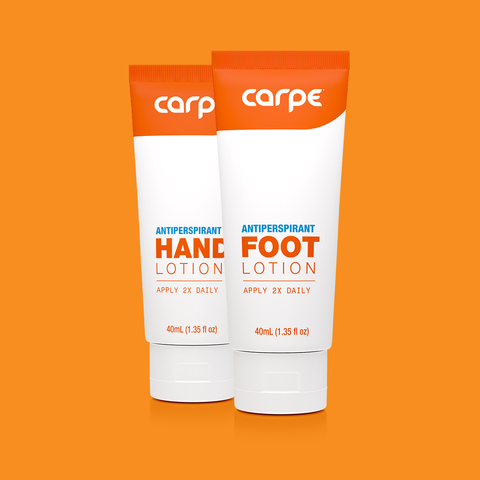 Hand & Foot
In Stock.
The Carpe classic: Regain your confidence!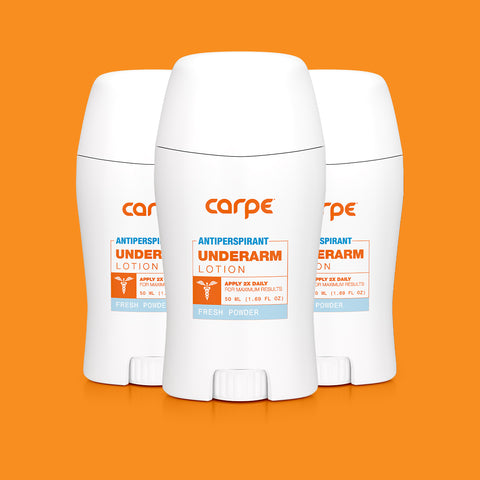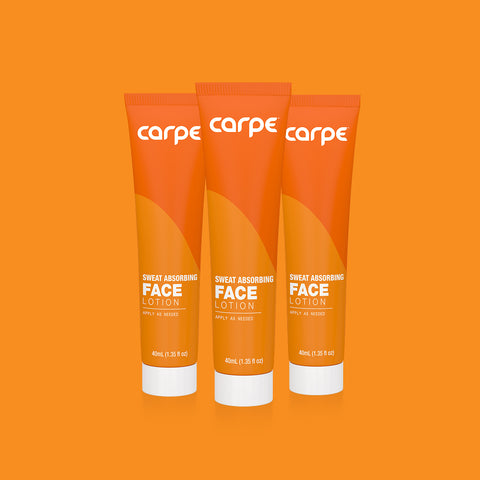 Goodbye Sweaty Face
Almost Out of Stock. Order Soon.
Pore-minimizing, sweat-absorbing shine stopper for face & forehead.