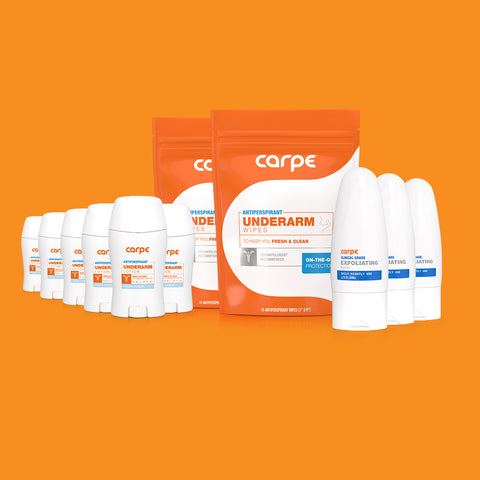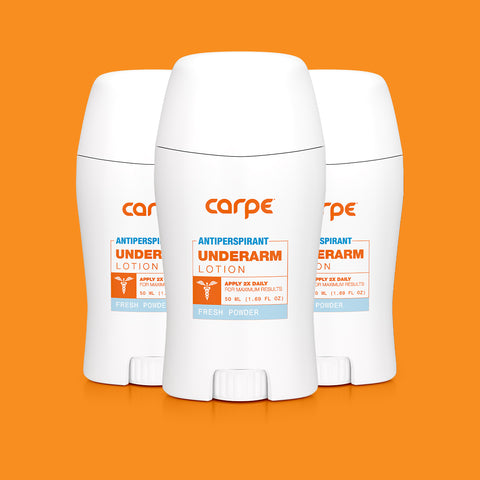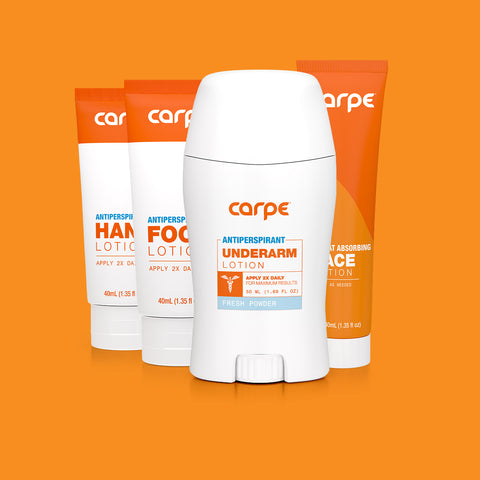 Head-to-Toe
In Stock.
This package has you covered...from head to toe.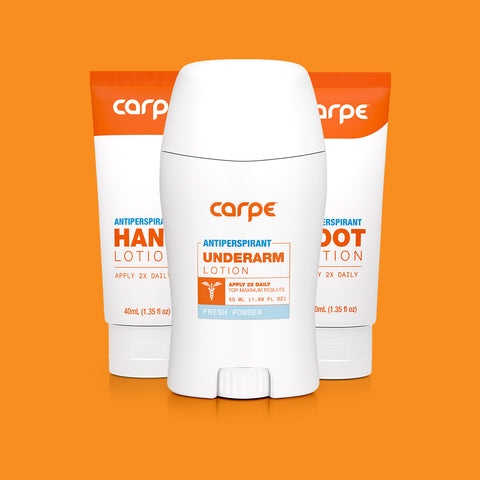 Hand, Foot & Underarm
In Stock.
Our most popular, dermatologist recommended, items in one easy to buy bundle.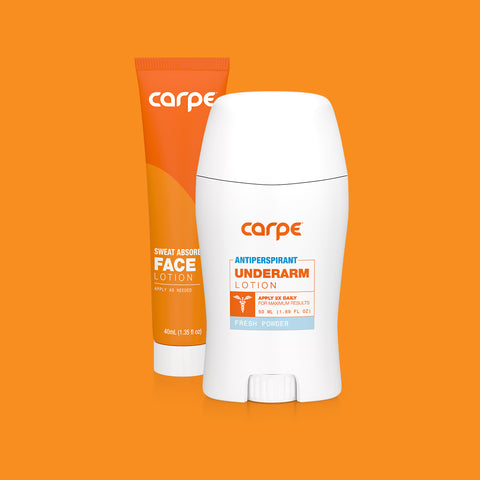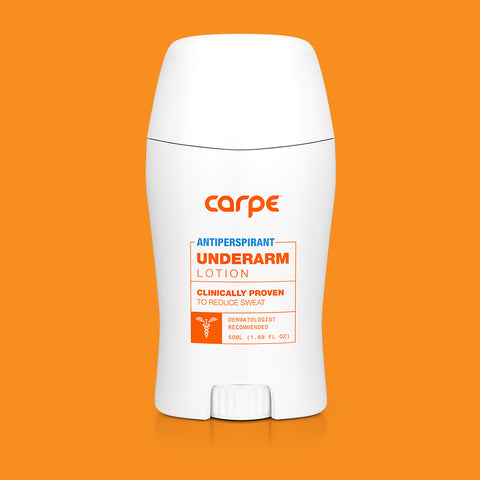 Underarm Stick
In Stock.
The original Carpe antiperspirant - made for the very sweatiest of us.
With scents you will love.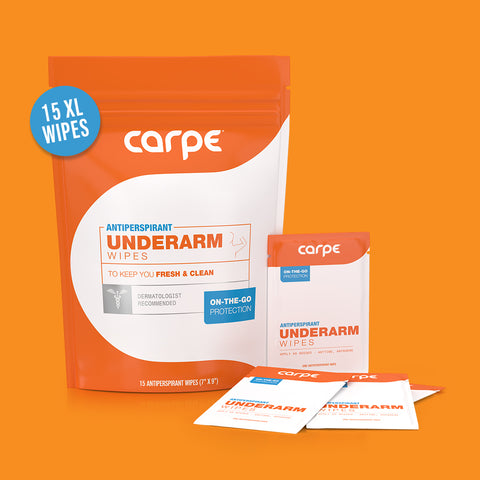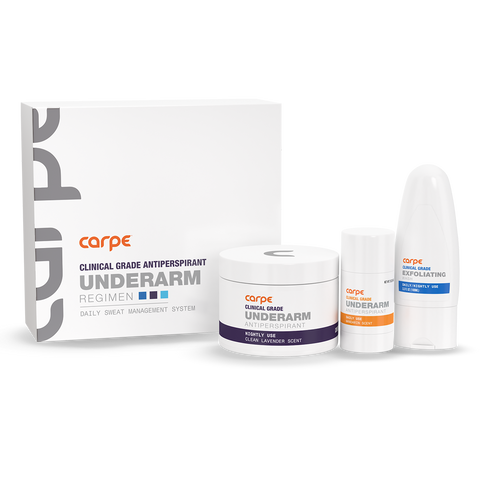 Underarm Regimen
In Stock.
The pinnacle of years of research and testing; the ultimate in underarm sweat management.