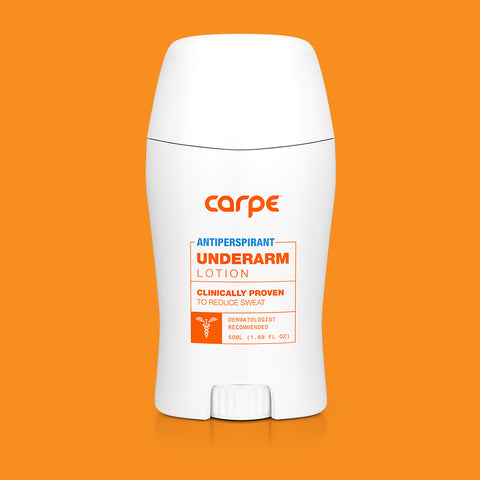 Underarm Stick
In Stock.
The original Carpe antiperspirant - made for the very sweatiest of us.
With scents you will love.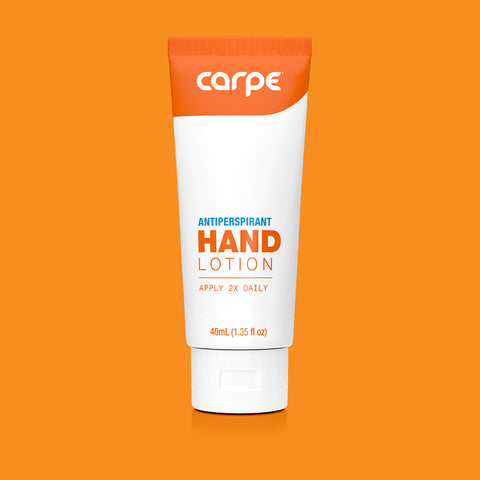 Hand
In Stock.
Experience next-level hand sweat reduction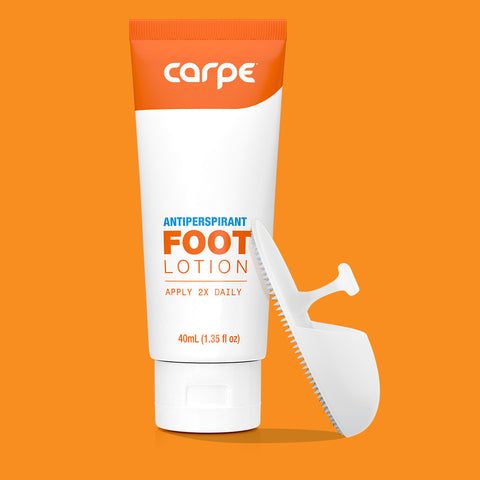 Foot
In Stock.
Treat your sweaty feet today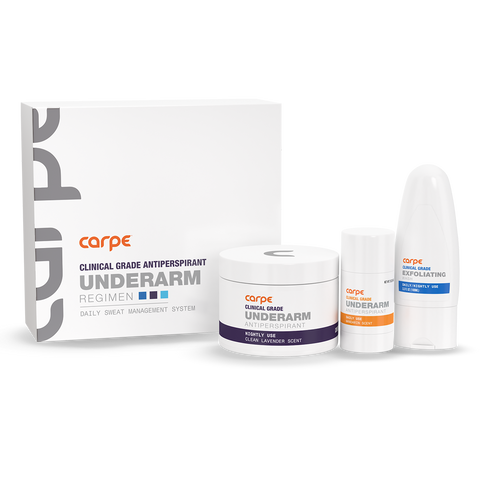 Underarm Regimen
In Stock.
The pinnacle of years of research and testing; the ultimate in underarm sweat management.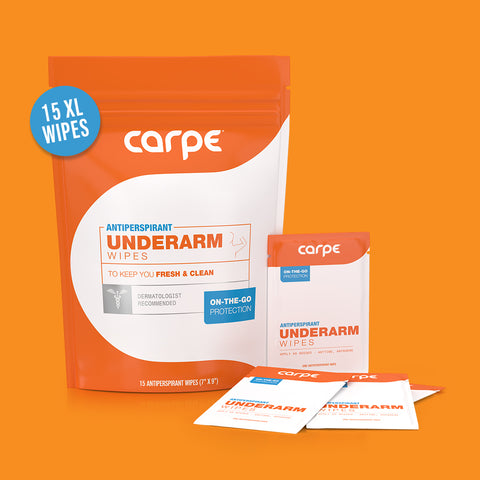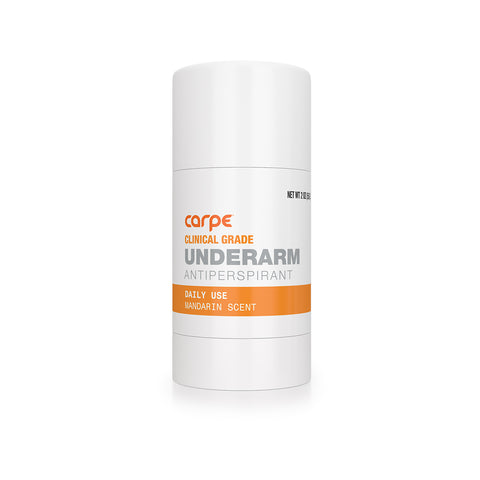 Underarm AM Stick
In Stock.
Gentle scent and powerful efficacy; for morning application.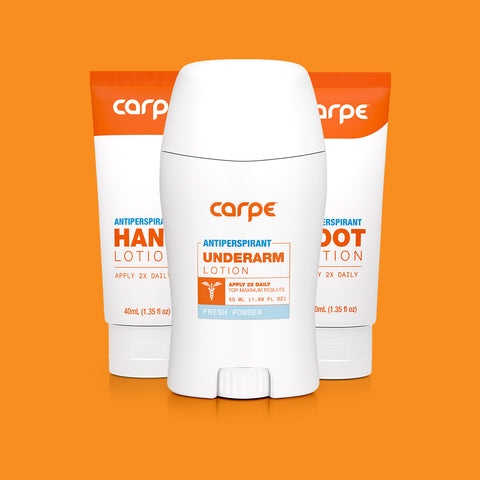 Hand, Foot & Underarm
In Stock.
Our most popular, dermatologist recommended, items in one easy to buy bundle.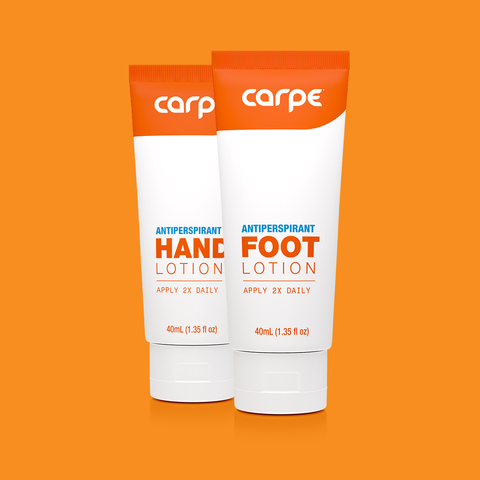 Hand & Foot
In Stock.
The Carpe classic: Regain your confidence!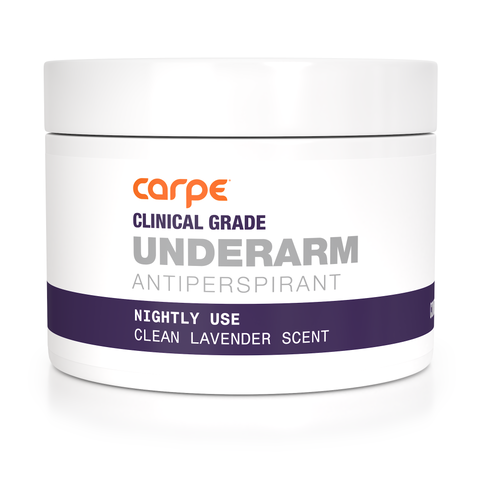 Underarm PM Wipes
In Stock.
Evening application for peak results; use with any AM deodorant.